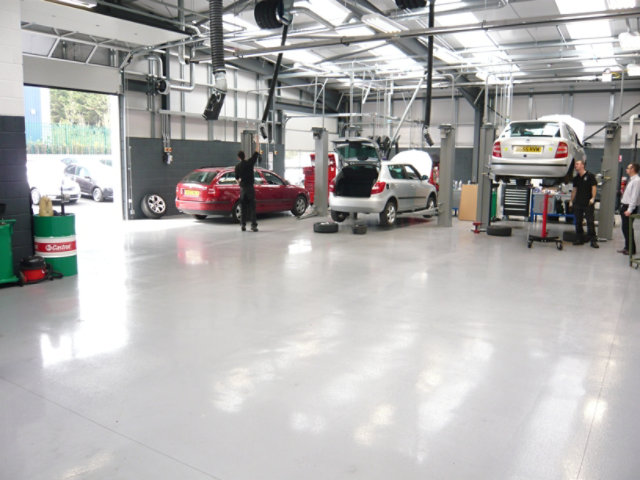 Automotive
Anti-slip, seamless surfaces for manufacturing, showrooms and garages
Automotive facilities require attractive floors that are hard-wearing and chemical and stain resistant, while also being easy to maintain. Sherwin-Williams provides solutions to meet the needs of diverse environments for the automotive market from production lines to dealerships and repair garages. Floors in automotive manufacturing areas must be tough to withstand heavy-wheeled traffic and heavy footfall - but also to offer resistance to chemicals and oils. And in vehicle retail environments, such as showrooms, our resin floor systems are specified as a contemporary and durable alternative to traditional floor paints or tiles.
Solutions for Your Industry
Find out more about our innovative coatings for a variety of industries.
FIND A SYSTEM