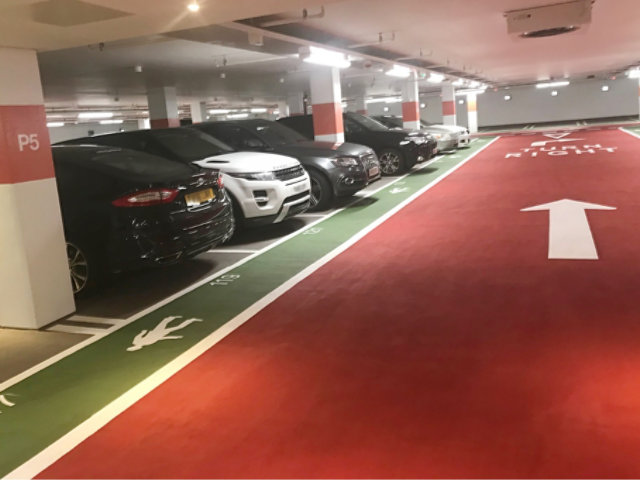 Car Parks
Waterproof, skid resistant coating solutions for car park decks and walls
A car park is often one of the first things visitors to premises will see, so aesthetics and impressions matter. Sherwin-Williams flooring solutions combine attractive finishes with UV stability, crack bridging, abrasion and chemical resistance. Specifying the right waterproof and surfacing material for car park areas is critical to achieve long-term non-slip performance and to ensure structurally protected, safe car park facilities. Our portfolio of car park systems includes many colourful, waterproof, protective deck coating solutions that provide slip and skid resistance with durability and long-term surface protection to prevent corrosion. 
Solutions for Your Industry
Car Park Decks

High performance deck coating solutions that prevent corrosion and provide safe solutions for underground car parks, intermediate decks, ramps, top decks and exposed areas.

Car Wash Areas

Resinous flooring systems that meet the demands of car wash areas where durability and chemical and thermal resistance are essential.

Car Park Walls

Waterproof, durable wall solutions that provide long-term surface protection to prevent corrosion.
Find out more about our innovative coatings for a variety of industries.
FIND A SYSTEM