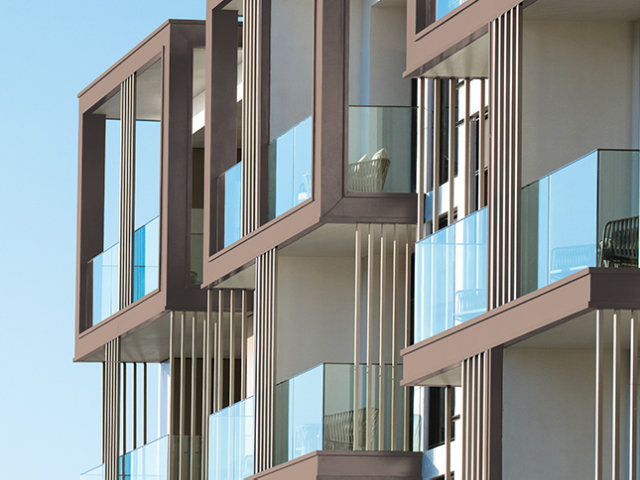 Redend Point is our 2023 Color of the Year.
Introducing Redend Point, a color that is soulful and warm. The 2023 Color of the Year is an intriguing neutral that invites adventure to any product or project.
What is Color of the Year?
Redend Point was imagined by our color experts, a result of their relentless observation and researching of trends. The result is our 2023 Color of the Year, embodies minimal simplicity that will be popular with homeowners, designers and architects alike.
Build Something beautiful.
Our 2023 Color of the Year is perfect for your product or next project. For architects and product manufacturers, Redend Point will bring adventure and familiarity to your vision, making it look incredible so it lasts for generations to come.
Explore the different material options available:
Or browse our online color options below.

REDEND POINT
SHERWIN-WILLIAMS 2023 COLOR OF THE YEAR
Redend Point is a rust-tinted neutral that imparts cozy warmth and natural earthiness. As a new essential, its soft and restorative depth awakens an environment where the mind and soul can relax and restore. 
Our 2023 Color of the Year is suitable for a wide range of uses. From window frames to wall panels to appliances, to name just a few, Redend Point is the perfect hue for your next project. In the spirit of exploration, Redend Point forges a new path as a blushing beige that's sure to leave onlookers in awe. This captivating hue has the power to inspire, stimulate and enliven a broad variety of coil and extrusion applications, elevating design. 
Color Codes: Extrusion 392C1137 and Coil 437R3572
From shimmering sparkle to daring mattes, there's a finish for every statement. You can specify this color in multiple coating systems - Fluropon, Illumipon, and WeatherXL, as well as a wide variety of special effects. 
Match your vision.
From beautiful sparkling metallic to a stunning matte finish, Redend Point is an intriguing neutral that simultaneously invites adventure and familiarity to any product or project. You can specify these colors in multiple finishes such as Fluropon, Illumipon for coil and extrusion in a wide variety of special effects including Kameleon and Nova. It is also available in our WeatherXL and WeatherXL Crinkle Finish coating system.
Available in: Matte, Low Gloss, Low Sheen, High Gloss, Mica/Metallic, Nova, Kameleon, Texture and Prints.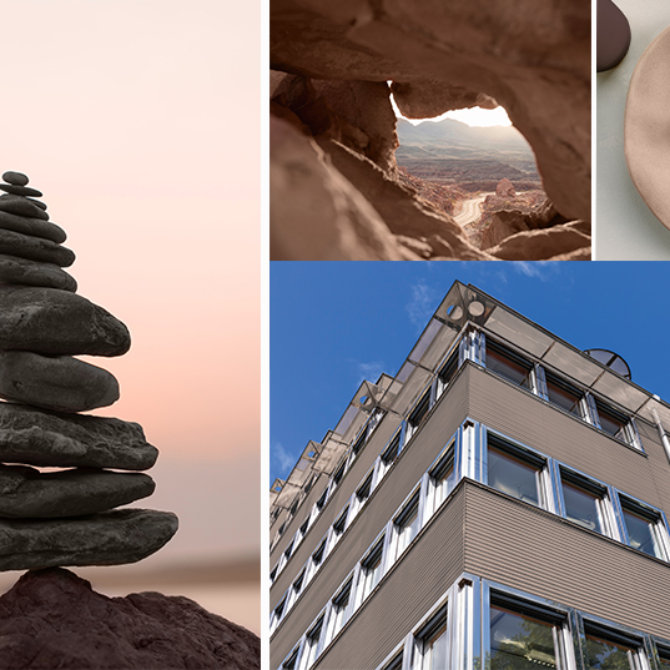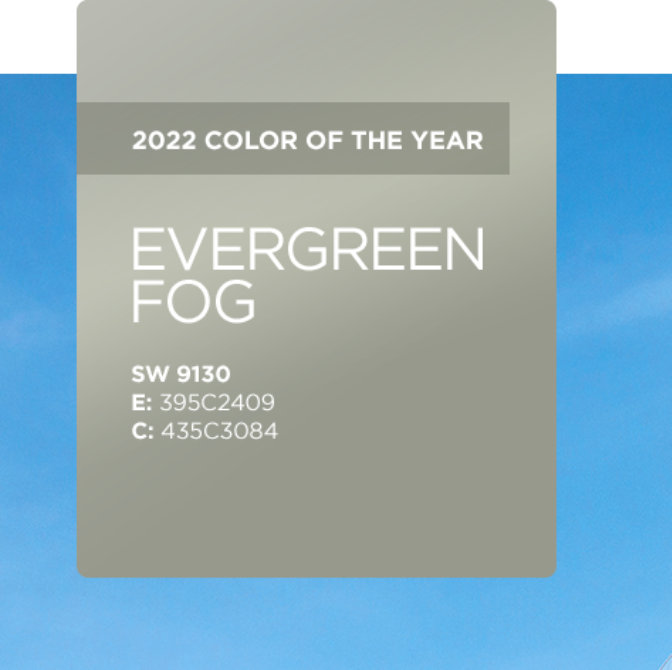 EVERGREEN FOG SHERWIN-WILLIAMS 2022 COLOR OF THE YEAR
Easily hit the refresh button on any residential, commercial or architectural space with Evergreen Fog, a simple, sophisticated color that is both calming and composed with just a touch of organic lushness.
Our 2022 Color of the Year is a versatile and calming hue of gorgeous green-meets-gray, with just a bit of blue, depending on the light. It's a simple but sophisticated wash of beautiful color for any exterior space. It allows you to truly discover the balance between the familiar and the fantastical—between seeking sun and rooting deeply. In the soft organic shade of Evergreen Fog, we find meaning, a place to heal, a lasting peace.
Order Sample
Color codes: Extrusion 395C2409 and Coil 435C308
Close video modal
Video modal - Sherwin-Williams - 2022 Color of the Year - Evergreen Fog
URBANE BRONZE SHERWIN-WILLIAMS 2021 COLOR OF THE YEAR
Create a sense of sanctuary with Urbane Bronze. If your vision calls for a creation of the ultimate retreat for reflection and renewal, turn to a hue whose simplicity and nature-inspired energy cultivate a sense of calm from the ground up.
The trend for leaning into nature continues to shape our spaces, proving that our world is never far away. Urbane Bronze might be a color rooted in the environment, but it also has a unique ability to ground a structure through organic appeal. Whether it's accentuating window trims or accent walls, this warm hue draws from nature for a feeling of relaxation and serenity.
Order Sample
Color codes: Extrusion 397C0113 and Coil 437C3075
Close video modal
Video modal - Sherwin-Williams - 2021 Color of the Year - Urbane Bronze
NAVAL SHERWIN-WILLIAMS 2020 COLOR OF THE YEAR
Naval fuses the striking and bold opulence of Art Deco with the awe-inspiring power of the world around us. This deep shade evokes a prominent sense of confidence that combines timeless color with a fresh mix of natural materials and textures that brings navy blue into a new era.
This color includes hints of live greenery and mineral-based materials like marble, allowing us as architects and builders to create a natural sanctuary that encourages rejuvenation. It's about slowing down to appreciate the beauty in nature and how you can apply it to your next project.
Order Sample
Color codes: Extrusion 396B6234 and Coil 436R3608