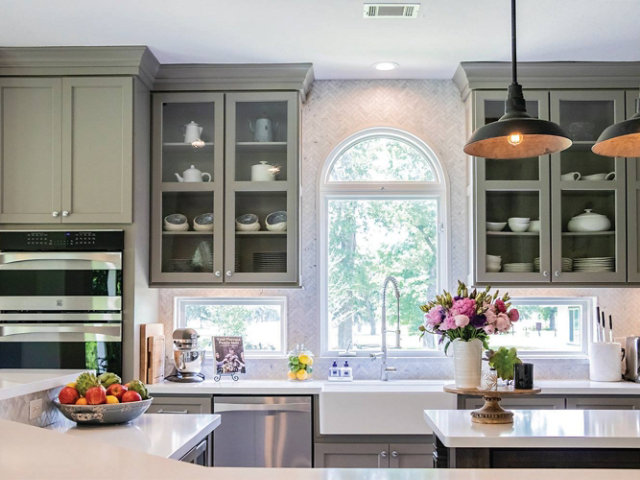 Benedettini Cabinetry
As an innovative cabinetry company, Benedettini Cabinetry tailors their business to fit the changing needs of their customers through rebranding efforts and a supplier transition to Sherwin-Williams. 
Benedettini Cabinetry began customizing cabinets in 1999, and continues to use their years of experience to provide handcrafted products to customers. With a focus on high-quality design and craftsmanship, the company understands and emphasizes that cabinets are more than just fixtures to hold up your countertops.
Matt Bible, General Manager at Benedettini Cabinetry, describes how their dedication to cabinet details allows them to operate at a higher level than many of their competitors. "We pay a lot of attention to prep work on the front end," Bible said, which allows the company to consistently customize their products – a pivotal aspect in separating themselves from the competition.
BRAND SIGNIFICANCE
In 2018, Benedettini Cabinetry rebranded their company and shifted their focus to driving new business and exploring future opportunities. Their fresh look reflects the sleek and modern appearance of their developing European line.
Even though traditional framed cabinetry was the company's bread and butter for years, they recently noticed and adapted to changes in the market. Today's home buyers are more savvy than ever, and are increasingly seeking out non-traditional styles, such as the European-inspired frameless look.
In response to this demand, Benedettini expanded their business to accommodate the market shift.
Driving brand recognition was not only important when it came to Benedettini's updated look, but also for the products they use. In January, the company transitioned to Sherwin-Williams Industrial Wood Coatings – a brand many customers already recognized.
"Our builders are happy to hear the Sherwin-Williams' product name," Bible said. "For us, it's all about the brand name."
A HANDS-ON APPROACH
There is a common misconception that cabinets made by hand on-site are of a better quality than those manufactured off-site. Benedettini's high-quality, custom cabinets – factory-designed and built – are handcrafted with unique colors and smooth finishes.
Benedettini prides itself on having a finish that cannot be replicated in the field. In a market that is beginning to lean more on technology, Benedettini recognizes that a machine cannot generate the same quality of a hand applied finish. The team sprays colors and glazes, wipes down, and sands the products between finish coats – creating custom finishes that are exceptionally handcrafted.
"We truly have a hand finish," Bible said. "This approach gives us the true custom finish we are after."
In order to handle large-scale production, Benedettini Cabinetry optimized their finishes. The application of SHER-WOOD® KEMVAR® Conversion Varnish on the company's painted products significantly reduced the company's dry time between coatings.
I can process an order much quicker than a year ago – financially it is the biggest benefit of the transition we've made.
NEW PRODUCTS, MORE POSSIBILITIES
Few businesses run the volume and offer the diverse product lineup Benedettini Cabinetry does. The switch to Sherwin-Williams coatings provided a full support system, as well as new production opportunities for the company.
Every year, Benedettini Cabinetry sprays thousands of different color combinations. Even before the change in finishing suppliers, many customers brought Sherwin-Williams colors in for color matching.Since the transition, Benedettini can now easily offer custom colors and match finishes that their customers desire, without having to locate another paint store or color chip.
Keeping efficient products on hand is a key to satisfying Benedettini's customers. Their transition to Sherwin-Williams coatings not only impacted customization possibilities, but environmental elements as well. Application of the ULTRA-CURE® solvent borne UV topcoat on their stained products reduced emissions across the board for the cabinetry company.
Benedettini Cabinetry's delivery of handcrafted products with opportunities for customization, provides a foundation of support and innovation for their customers.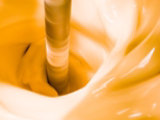 Product Solutions
Benedettini utilized SHER-WOOD KEMVAR Conversion Varnish on its painted products to significantly reduce dry time between coats. Check out our full product lineup. You may just find the right solution to your biggest finishing challenges.
Learn More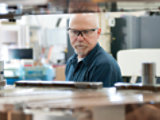 Service and Support
The transition to Sherwin-Williams coatings brought with it a full support system, as well as new production opportunities for the Benedettini. Manufacturers across the globe rely on our services to help them run more efficiently and productively.
Learn More