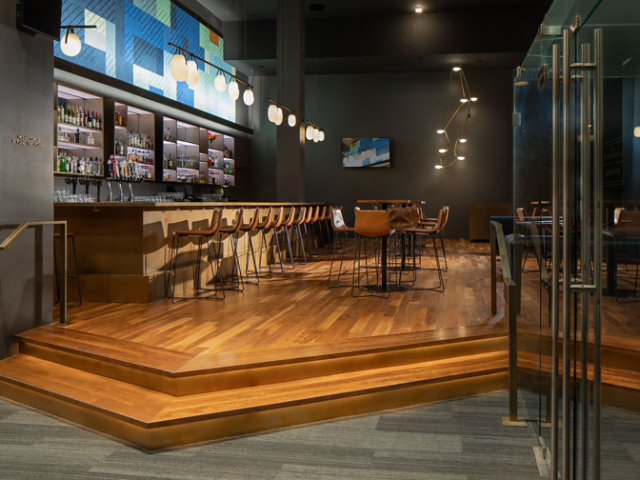 Nydree Flooring
Nydree Flooring's acrylic-infused wood flooring offers durability, aesthetics and sustaining value – delivering the results architects, designers and property managers want.
Barry and Jason Brubaker – the father and son duo who own Nydree Flooring in Forest, Virginia – acknowledge that trends come and go in the world of interior design, but that certain elements, like wood flooring, withstand the test of time. As the chosen flooring supplier for some of the world's most renown brand facilities, Nydree offers a uniquely formulated solution.
"We manufacture high-performance, acrylic-infused wood flooring for commercial and residential applications," says Nydree Flooring owner and president, Barry Brubaker. "We add strength to already-hard wood through our acrylic infusion and finishing processes to create a surface that is 300% more durable than standard wood flooring."
Nydree Flooring is suitable for residential and high-traffic commercial spaces, like restaurants, hotels and offices where high-performance building products are required. For an added layer of protection, the flooring supplier uses Sherwin-Williams MarGuard™ and TaberMax™ abrasion-resistant products to enhance the wood's scratch and dent resistance. The UV-cured finishes also help achieve the desired gloss level safely without emitting volatile organic compounds (VOCs).
"Once we dialed into the perfect balance of clarity, durability and flexibility with the line of MarGuard topcoats, we noticed a significant drop in customer complaints," says Barry. "We've had zero scratch complaints since introducing these finishes to our products."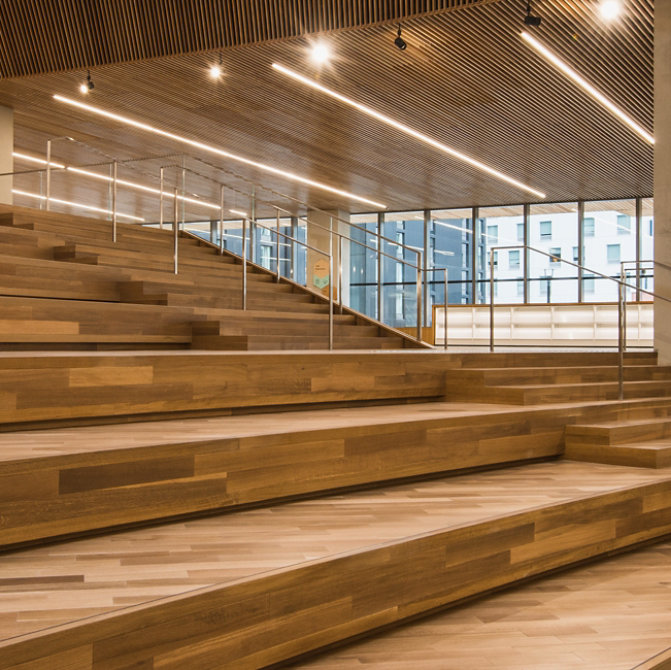 elevating the color palette
In addition to longevity, the Brubakers know that customers seek flooring materials that align with current style and color trends. To get ahead of the design curve, they began working with the Sherwin-Williams DesignHouse in Greensboro, North Carolina, on a color palette assessment. The first step was to identify gaps in Nydree Flooring's current color offering.
Working closely with Sherwin-Williams DesignHouse, the Nydree Flooring team developed a well-rounded color and finish palette based on their target markets. West provided recommendations to enhance the palette's market appeal.
"The DesignHouse is a huge resource for us – it helped us relaunch our palette," says Jason Brubaker, Nydree's vice president of sales and marketing, and co-owner. "It enables us to be forward-looking instead of reactionary when it comes to design and color trends."
Once we dialed into the perfect balance of clarity, durability and flexibility with the line of Sherwin-Williams MarGuard topcoats, we noticed a significant drop in customer complaints. We've had zero scratch complaints since introducing these finishes to our products.
surpassing service expectations

Conducted virtually, the meetings between Nydree and Sherwin-Williams adhered to a pre-planned timeline centered around the delivery of sample materials. The Brubakers wanted to make sure the color styles they developed at the DesignHouse would be accurately reproduced on their factory finishing line – verifying accurate color matching. For color and technical support, Sherwin-Williams representative, Greg Fuller, stepped in to secure a seamless process.
"At first we were apprehensive to work with such a large coatings supplier because we worried about the level of service we'd receive," says Jason. "But Greg and the local team always make themselves available, and they don't make us jump through corporate hoops to get the job done."
In addition to providing service and technical support, the Sherwin-Williams team worked with Nydree to establish a color standards program that ensures consistent quality control from batch to batch. The coatings supplier also introduced Nydree to a new line of wood stains with exceptional clarity that enhances the beauty of their natural wood grain products.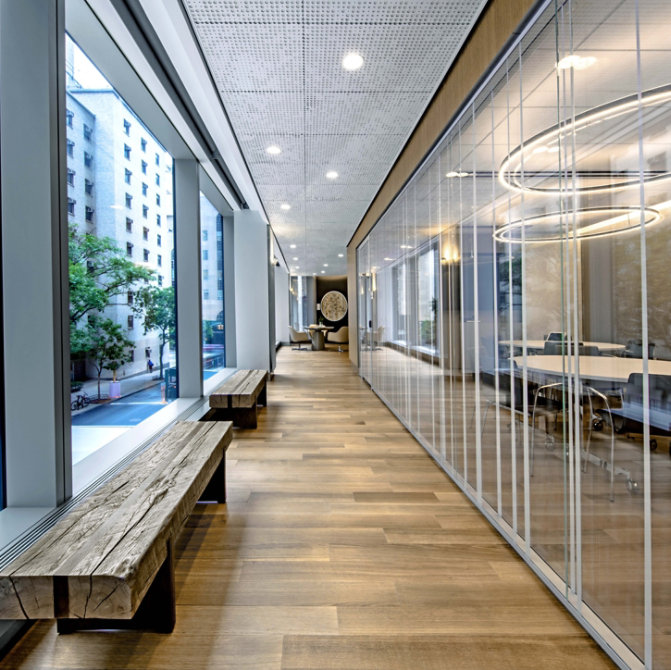 constructing relationships
As the chosen supplier for high-profile projects across the nation, the Brubakers attribute their work history to the relationships they've developed with architect and design professionals throughout the last two decades.
"If an architect or designer wants to specify wood flooring in a commercial space, they need quality materials with aesthetic appeal," says Barry. "Acrylic is an exceptionally hard resin, which makes it ideal for durability and performance. And when we topcoat it with a high-performance finish from Sherwin-Williams, it's the best of both worlds."
PAWS FOR PERFORMANCE
The Brubakers – avid supporters of pet ownership and adoption – believe customers shouldn't have to choose between beauty and strength when it comes to hardwood flooring, which is why Nydree Flooring launched its Hardwoof acrylic-infused wood flooring in 2015. Hardwoof floors achieve dent resistance up to 8,000 pounds per square inch and exceptional scratch resistance. Available in Maple, Hickory and Ash, Hardwoof flooring offers a variety of design styles for homeowners, architects and designers looking for quality wood flooring that can withstand paw-induced havoc.