Meet Heather Kutchak, Associate Director of Technical Research and Development
Preparing for the future by seeking solutions today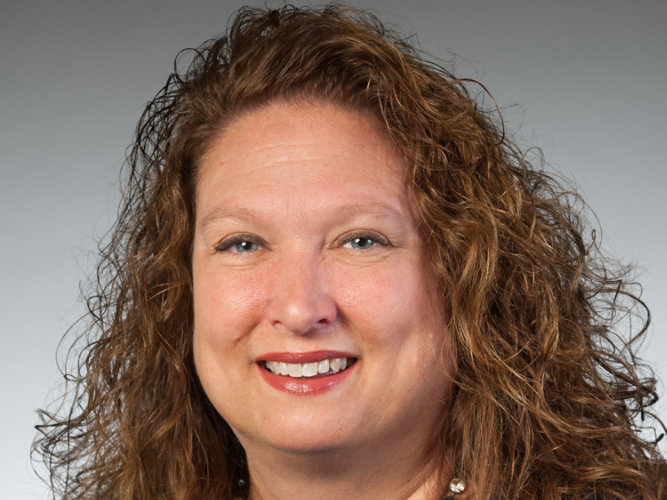 In 2023, Heather Kutchak will celebrate an astounding 30 years with Sherwin-Williams. She's a native western Pennsylvanian and joined Valspar after graduating from the University of Pittsburgh where she studied chemistry. When she's not at work, Heather loves spending time with her family, cheering on her children's sporting events and soaking up every bit of sunshine by the pool.

Heather is an associate director of technical research and development for Global Household Product Development and Maintenance of Business (MOB) in North America and Europe for Sherwin-Williams Packaging Coatings. Both teams have members in Pittsburgh, Pennsylvania and Nantes, France. These teams are entrusted to support the global packaging business with their robust knowledge of technical processes.
SUPPORTING GLOBAL OPERATIONS
Heather describes the MOB team as being at the forefront of change. This global group handles the technical component of business acquisitions, such as integrating formulas, plants and processes, to streamline operations. These responsibilities require team members to have extensive knowledge of chemistry types and manufacturing procedures.
The MOB team serves customers by working closely with manufacturing, quality assurance and sales and service groups to find solutions and ultimately keep production running. Whether optimizing formulas, supporting manufacturing, or conducting testing, Heather and her team operate in an ever-changing environment that's focused on customer satisfaction.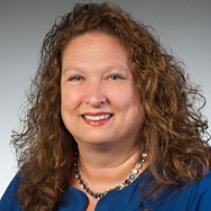 "We're building a team of individuals who aren't afraid to ask questions, and who are outgoing and self-motivated in their work."
BUILDING A STRONG TEAM
As she approaches her third decade of service, Heather has a growing responsibility to develop and implement strategies that will guide future R&D and MOB teams. Projects within these groups are extremely versatile, and often involve short timelines in high demand. Therefore, Heather's proactive planning focuses on improving processes, removing roadblocks and preparing for future initiatives, all while mentoring the next generation of chemists.
"We're building a team of individuals who aren't afraid to ask questions, and who are outgoing and self-motivated in their work," says Heather. "We operate in a high-stress environment, but we work together to find solutions and manage projects, and always find opportunities to have fun in the process – even if that means breaking out in song and dance at the workbench."
LEARNING EVERY STEP OF THE WAY
Having effective systems is crucial to training and running a dynamic group of individuals. Heather's team recently consolidated multiple communication and operating systems into one platform, and it is an ongoing, collaborative transition.
"Though it hasn't been a seamless process, all of the training and retraining has benefited our teamwork and problem-solving skills," says Heather. "We know we'll figure out what works best for us. I've been extremely impressed by how our team continues to ask questions and provide solutions when faced with obstacles."
MEANINGFUL WORK
Over her career, Heather has built a reputation as a knowledgeable resource and team player. Whether in customer meetings, labs or manufacturing facilities, she finds joy in discovering solutions that support Sherwin-Williams and its customers.
"Our team is tasked with finding solutions that have immediate, measurable impacts on us and our customers," says Heather. "We help formulas blend and perform better, modify operations to avoid unnecessary costs and support our customers' sustainability and regulatory goals. We have a great deal of pride in the importance of our work."
Looking beyond her day-to-day tasks, Heather has an immense excitement for the future. She's witnessed a desire for improvement on her team that is reverberated throughout the packaging industry, and she looks forward to innovations ahead.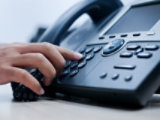 Ask Sherwin-Williams
Have a question? Need a product proposal or technical support for your packaging application? Contact us and let us be your solution provider.