Sustainability by Design - Part the Sherwin-Williams Coatings Development Process
A recent article, published on the Metal Packager website, discusses how Sherwin-Williams will use Sustainability by Design, a comprehensive and dynamic approach for ensuring sustainability parameters are considered during the development of coatings. Learn more about this component of the Sherwin-Williams Sustainability Program will help developed sustainably advantaged products.

Skip carousel content
Discover More
Industry Expertise and Innovation
See how Sherwin-Williams Packaging Coatings helps customers find customized solutions for their projects.
​ ​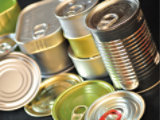 Cutting-edge Non-BPA* Epoxy technology already available for Beverage Can Interior, Beverage End Interior, Food D&I Interior, and Food Exterior applications.(V70 Series)