Meet Sarah, Senior Regulatory Affairs Specialist
Navigating regulatory environments requires pragmatism and enthusiasm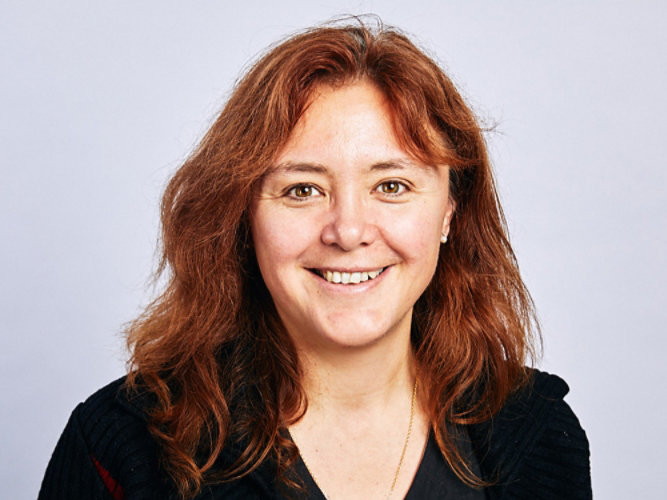 Sarah Dubail, Senior Regulatory Affairs Specialist for Sherwin-Williams Packaging Coatings, joined the company in 2003. With a master's degree in Physics and Chemistry from ESPCI in Paris, and lab experience in the cosmetics industry, she thrived in her role as a manager in the Tournus, France, analytical lab. After 13 years spent supporting customers, she desired more interaction with external stakeholders and brands.
In 2017, she joined the regulatory affairs team and now works closely with customers, industry associations and various players involved in food packaging safety. Though her career began and remains in France, she brings a global outlook to every opportunity.
ENSURING GLOBAL COMPLIANCE
Ms. Dubail specializes in EMEAI regulations yet understands that many customers have a global footprint and require coatings that achieve high standards of compliance across various regions of the world. She and her colleagues research the global regulatory landscape with resourcefulness and pragmatism, reviewing and interpreting volumes of information released daily. They also work closely with external laboratories on research projects to share knowledge and help the industry make informed decisions.
"We go beyond what is asked of us to ensure the coatings we provide our customers are compliant," says Ms. Dubail. "It's important for us to be educated on our customers' brands and the questions they receive from their own customers."
A DAY IN THE LIFE
Ms. Dubail and her colleagues on the regulatory team serve as the interface between marketing, technical and sales to provide well-founded solutions for external stakeholders around the world.
This requires frequent meetings with industry associations to ensure the Sherwin-Williams framework for developing coatings aligns with authoritative guidelines. Ms. Dubail and her teammates then work with internal research and development through various steps of the coatings process – from researching regulations to approving raw materials to applying Safety by Design protocols.
After collaborating with the internal team, Ms. Dubail attends customer meetings and communicates regulatory guidelines to canmakers and brand owners. Ms. Dubail works closely with customers and other stakeholders to share knowledge and provide training.
"One of my favorite parts of my job is when I can share my experience and enthusiasm for the industry with others by presenting my work, answering questions and offering solutions," says Ms. Dubail.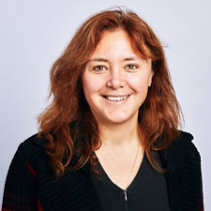 "In my role, I contribute to the future of the coatings that I confidently use as a consumer, and it's inspiring to see all the research and innovations that are involved."
NAVIGATING A CHANGING ENVIRONMENT
The regulatory landscape requires constant evaluation. Industry regulators, including the European Food Safety Authority (EFSA), provide scientific opinions on the dynamic environment, most recently regarding the use of Bisphenol A (BPA) in food contact coatings.
Though recent opinions from EFSA have not yet become regulations, Ms. Dubail and her regulatory team work to understand the impact that potential regulations could have on materials in order to adapt coating formulations accordingly.
"We've been creating non-BPA solutions for many years and we are constantly adjusting our product line to meet future industry needs," says Ms. Dubail. "We invest in the technology and research available to make sure we meet customer expectations, which are to provide long-term, sustainable coating solutions."
INVESTING IN PROGRESS
In Ms. Dubail's opinion, there is no limit to continuous improvement. Whether involved in meticulous research or inspiring conversations with customers, Ms. Dubail searches for practical solutions that serve today and in the future.
"When you do things right and invest in the resources, it makes a difference," says Ms. Dubail. "In my role, I contribute to the future of the coatings that I confidently use as a consumer, and it's inspiring to see all the research and innovations that are involved."
Regulatory Affairs team evaluates materials in the Analytical Lab.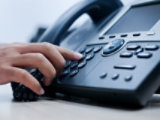 Ask Sherwin-Williams
Have a question? Need a product proposal or technical support for your packaging application? Contact us and let us be your solution provider.