Asia CanTech 2020 Virtual Presentation - Global Food Trends
GFX: Sherwin-Williams Packaging Coatings GFX: Michael Sawayda - Global Marketing Director, Food Packaging Coatings, Shewrin-Williams [00:00:06] Hello, my name is Michael Sawayda, I'm the global marketing director for Food Packaging Coatings at Sherwin-Williams. As many of you know, Sherwin-Williams is a full service global supplier of coatings for the metal packaging industry. Today, I'm going to talk about four recent trends impacting the global metal food market and some opportunities these trends can bring to us as an industry. There are many trends in metal packaging, but these are the four I'll be talking about today as shown highlighted in the map. The first trend I'll talk about is the resiliency of the packaging industry, along with the impact of covid. As a result of covid-19, we saw what has been termed pantry stuffing earlier in 2020, particularly in North America as seen on the map, however, this pantry stuffing has impacted other regions of the world, such as exports of fish products from Asia and Latin America. The second trend we'll talk about is pet food and the impact it may have on the metal can. Can pet food continues to be a growing market in North America and strong overall in the European Union. However, the pet food market is growing much faster in Asia and specifically in China. The third trend we'll talk about is healthy eating as people eat more at home, they are making more and more choices as to what they eat. And canned food can be a big part of a healthy, balanced diet. This includes coconut milk, which originates in Asia but is consumed around the world. For the fourth and final trend, we'll review sustainability of the can, which impacts all regions of the world and how metal packaging is a great choice for consumers. For the first trend, let's review the stability and resiliency of the packaging industry overall. In this graph from the Euromonitor, real GDP growth as shown in orange and growth of the packaging industry as shown as the green dotted line. While packaging typically grows at a rate that is two to four percent slower than GDP, packaging does remain fairly stable, including during the recession of 2008. During this 2008 recession, you can see the drop off in GDP from 2008 to the recovery in 2010, but the packaging continued pretty much at its normal pace. What we're seeing in 2020 with multiple projections for future GDP growth rates on this chart is an even more dire recession than 2008. At the same time, we see that packaging is expected to grow at its fastest pace in the last 15 years and will continue to be a stable industry into the future. We see that in good times, packaging will be there growing slowly, but in bad times it acts as a stable foundation that people can depend on to provide food and beverage options and things they need in the challenging period we live in now. In reviewing the next graph, we can see specifically the impact on can volumes that covid-19 and pantry stuffing has had. We saw some growth in the EU market this year, but we see a very large year over year jump of eight to 10 percent for the North American market. And this is unprecedented the last 10 years. What's driving this behavior? Certainly, consumers value the certainty and preservation value of canned food as part of disaster preparation. Other people might call this panic buying. The BBC had an interesting article sharing that in uncertain times we feel that we have no control. Certainly, this is a case in today's time of a pandemic, panic buying is believed to help people feel in control of the situation. Aside from buying toilet paper, people have found comfort in the feeling of control in buying shelf stable foods, particularly cans. There's also a well defined history of people in North America relying on canned food. Soup cans, which are a traditional staple in North America, are up 20 percent year over year through September. And the signs of this trend are obvious. You can find countless articles and websites on how to integrate canned food into everyday home prepared meals. Regardless of the reasons more cans are getting in the hands of people who either haven't bought them in a long time or possibly never bought cans at all. And this takes us to tuna. Even though the majority of pantry stuffing has occurred in North America, this is also impacting global markets. According to the Thai Tuna Association, exports of canned tuna are up 15 percent. Of this increase, 60 percent of this is due to increased in exports to North America. According to Undercurrent News, U.S. tuna sales were up 44 percent for Q1 of this year and 30 percent year to date. And the growth rate of cans exceeded the growth rate of pouches for tuna. This is an indication of people's faith in the can over other forms and packaging. I think they have more belief that they can is a safe package. Tuna sales also spiked by 45 percent in Europe at the start of the pandemic there. This is again putting hands in the hands of consumers that haven't bought them in a long time or maybe even into the hands of a new generation that has never bought cans, as evidenced by this twenty eighteen clip from Jimmy Kimmel Live, a popular talk show in the U.S. GFX: The Kimmellenial Challenge -- Can you open a can of tuna? (On a sidewalk, a table is set up with a can of tuna and a can opener) [00:05:17] Can I ask you a question? [00:05:17] Yes. [00:05:18] Can you open that can of tuna fish? [00:05:20] OK, I will try. It's been a while. [00:05:33] Can you opened a can of tuna fish. [00:05:42] I mean, I'm supposed to know --. [00:05:43] I haven't seen one of these in a minute. [00:05:49] I try I always have a problem with stuff like. I don't know how to open doors. [00:06:04] So clearly this clip shows that the industry needs to continue to support easy open ends and quick tops for our new generation of users. [00:06:13] I can't do it... [00:06:14] Did you break the can opener? [00:06:19] Yeah, I broke it. [00:06:24] Luncheon meats are another segment that has seen strength due to covid. Sales of spam, which is an American icon, were already growing before covid. Hormel, who's the maker of Spam, reported that sales were up 28 percent from the time period of March to August, year over year, Tillet Pork, a European producer, was up around 25 percent during the pandemic. And CJ CheiJedang reported their sales up 50 percent in April and May. In uncertain times, this has been an inexpensive and reliable way for some consumers to get protein in their diets. So trend one is showing that while cans are stable business, covid-19 has increased can usage. Again, we're putting them in the homes of consumers that may have not use them for a long time or possibly never used them at all. Moving from short term to long term growth takes us the trend to petfood. Cans for human food in North America have slowly shrunk in recent years. However, according to CMI, North American canned pet food has been a growing segment at a rate of roughly two percent per year before covid-19. In Europe, pet food has been a stable market, with growth in Eastern Europe offsetting shrinkage of the market in Western Europe. This year, pet food sales, though, are expected to be up nearly seven percent year over year for North America, which is probably related to covid driven pantry stuffing. People are stocking up on pet food for their pets. However, much more impressive is the growth rate of seven to 10 percent expected in Asia for canned pet food, which hasn't seen an impact from covid related pantry stuffing. So this is indicative of an organic growth in this area. To give some relevancy, the overall US pet food market, it's growing in about two and a half percent a year and is expected to be valued at 30 billion dollars by 2022. The overall Asian pet market is growing much faster at 12 and a half percent CAGR. But the most exciting growth rate is in China, whose market is expected to grow at 29 percent CAGR and be worth six point two billion dollars by 2022. While smaller than the U.S., this rate is bound to make it a more significant market in the near future. And if this rate continues, the Chinese pet food market could be as big as the U.S. market by the end of this decade. To highlight the importance of pets and pet food in China, the most sought after items in a calendar year 2019 Chinese shopping festival for overseas goods last year was cat food. And trying to understand the reasons for growth, one belief is that people are using pets as substitutes for siblings in a single child society. I thought this is a good quote from a recent article that said, "most people from the post 90's generation are from single child families. We have a greater need for company. As such, our pets are like our family members. That is why we were more willing to spend on them." So what we can see is a tremendous opportunity for growth that requires packaging and we have a very good example in North America market that is utilized the metal can for pet food. And those two have grown together. So the metal can is in a position to be part of this massive growth in pet food and take advantage of trend two, especially in the Asian markets. This takes us in the trend three, which is healthy eating. Cans provide a great way to fundamentally supplement our diets with healthy foods. Coconut milk, a long staple of Asian diets, has grown in popularity outside of this region. It's become very popular with millennials for home cooked meals around the world. It's also become quite popular to do the adoption by many high fat, low carbohydrate diet such as Keto. This has spawned the introduction of many coconut milk inspired recipes and also ties into more people cooking at home. They're also perceived health benefits of coconut milk, such as being a source of vitamin C minerals and loric acid, which is believed to be support antiviral antifungal and antibiotic compounds. It also provides a milk source for those who are vegan, all of these benefits are made possible through the can use the package and globally distribute liquid coconut milk. This market continuing to grow is expected to reach one point six dollars billion by 2023. But his fans continue to support trends and dieting cans can also continue to support fundamentally healthy eating. When canned, fruits and vegetables are packed fresh within hours of harvest, locking in nutrients. Preservatives are not used in canned products. The heat of the packaging process and airtight package keep food preserved. For example, nothing extra is placed in with tuna to preserve it, the cooking method does the preservation. This can it protects the food from oxygen, which would deteriorate nutrients. The can is also an appropriate size for portion control, and the can can match consumption needs for a single meal and a lot of countries nutrition information is clearly shown on the label, and this helps provide information and support for maintaining a healthy diet. More options than ever available for healthy eating from traditional healthy options such as tuna or legumes. The more recent efforts by brands such as Campbell's, who introduced the well, yes, soup varieties to appeal to those trying to eat healthier. So in a nutshell, cans offer reliable and affordable source of nutrients and proteins. And this takes us to our final trend, sustainability. In the face of covid, one might think sustainability would become less important, however, and a recent follow up survey by Euromonitor in June of 2020, the survey showed the companies have not lessened their commitment to make sustainability a priority. Recycling continues to be a priority, with 72 percent of surveyed companies saying that they continue to plan and invest in recycling and this was very similar to sixty nine percent taken the year before. Sixty eight percent this year during the same survey were planning to invest in sustainable products, and this was up fifty three percent from the year before. So all this data shows is that in spite of a massive global pandemic, companies are still focusing and increasing their efforts to find sustainable solutions. And this will undoubtedly be supported by the use of the steel can and its infinite recyclability. This slide connects the sustainability benefits of the can neatly together. The first point is locked in freshness, which is enabled by the can. Fruits and vegetables are picked at the peak of ripeness and immediately canned, which helps to sustain flavor and nutrition. Another point is that less canned food is wasted. This is due to the appropriate portions of the can, which can be purchased in the correct quantities for a meal. An unused can that doesn't get consumed, won't be wasted because your dinner plans changed, the canned food can sit on your shelf unlike something fresh that might need to be disposed of after a week of non use. The United Nations estimates that one third of food is wasted in our world. That's one point three billion tons a year, which is enough to feed three billion people. Canned food packaged in the appropriate portions and giving self stability reduces food waste, the long shelf life and able by canned food enhances sustainability of our world by reducing food waste. Canned food also eases distribution with shelf stable products, cans can remain in a warehouse just as easily as on your home shelf without worry. Cans are easily distributed and don't need special refrigeration, saving both time and money. They can be shipped to homes in the e-commerce society. An example of a brand embracing this is Heinz, whose offering can Heinz products through their own website. Finally, cans are infinitely recyclable with the recycling rate, seventy one percent, food cans recycled two and a half times more than any other type of food packaging, which includes plastic pouches and paperboard and other types of packaging. However, food as a segment is recycled at a rate much less than beverage or household products across packaged types. To improve the recycling rate of food products, we need to use more cans. Amid a global pandemic that continues to rage on in many parts of the world, the food can provides a stable, reliable method to distribute food. As highlighted in trend one, with the dependability of the can, we have many new or returning consumers buying canned food. And this provides an opportunity to innovate and keep these customers. While I don't have all the answers, I do think these trends highlight areas of focus and where we can innovate for the future. As highlighted in trend two, there is a growing need to feed our pets. And their exciting growth trends in Asia and especially China. We need to position the can as a desirable option to package pet food. As highlighted in trend three, we also need to promote the can for healthy eating options, especially as tastes and health trends change. The demand for packaged fresh foods will mature in many regions of the world, such as the US is growing in many developing regions as well. Developing new and better ways to package food while fresh and promoting this is important. The can is also commit to sustainability, which is trying four. The can leads to increased recycled content and widely recycled materials, recyclability of food packaging will be improved by the use of the can. Returnable systems are widely used in other regions, and packaging types can be adapted to the food can. Recyclable cans are also a commitment to sustainability by further reducing food waste, offering the recyclability of steel and the convenience of being able to reclose the package for both foods that may be stable or refrigerated even after opening. Coating suppliers also need to continue to innovate to improve the performance of coatings to maximize corrosion resistance. Regardless of the technologies needed, coating industry suppliers must partner with can makers to continue to improve these offerings and help maximize the shelf life of products. Finally, as cans continue to be needed, especially in times of uncertainty, we need to explore new ideas covid inspired. These include packaging for touch free shopping, such as e-commerce. Can cans be made to be even more home friendly deliverable? While many have started shopping online to avoid contact, many will stay for the convenience of e-shopping. Packaging that offers antimicrobial services will be valued today and even into the post covid environment. Can these be integrated into the can? We know that through the processing of canned food cans offer one of the safest methods of packaging and distributing food, and the need for this will become magnified in the post covid era. We need to continue to support and have this message heard. Are there new ways to ensure consumer safety through new technologies? Larger pack sizes may be desired as customers in some regions want to shop less often, but need to buy more in a single trip. How can we accomplish this for the shopper but maintain the appropriate portion sizes? The can is also a fantastic service to offer that wow factor, we've seen it in the beverage segment with the growing popularity of highly decorated aluminum beverage cans to catch the eye of the consumer. Is this an opportunity for more decoration that can improve the appeal to can? And finally, food tracing will also continue to be important. The can offers a great way to offer traceability within the food supply. How can these methods be advanced? In order to support can makers and brands with these types of innovations, Sherwin-Williams is continued to innovate, to bring high levels of performance for whatever their needs may be. While coatings are only one part of the overall package, we recognize the importance of highly engineered coatings to meet the needs of an extremely diverse food market. Sherwin-Williams offers high performance products such as those in our Non BPA portfolio, including Valpure non BPA epoxy, along with Valpure acrylic and Valpure Polyester Solutions. At Sherwin-Williams, we continue to use safety by design to ensure that our coatings and solutions will meet regulatory and consumer preferences for many, many years into the future. We also offer solutions for all major areas of metal packaging, including food, beverage and household products segments. And the highly, highly diverse food market, we offer solutions for three piece drd, dni cans for packs ranging from easy to hold, the hard to hold products. We are prepared to innovate with can makers and brands in order to adapt, especially in these challenging times, to create solutions for the future. Thank you for your time, and I look forward to our future together in the metal packaging industry. Please feel free to join us at our booth for further information. Thank you. GFX: Sherwin-Williams Packaging Coatings
Mike Sawayda presented virtually at this year's Asia CanTech show. His presentation focused on global food metal packaging trends, how the Covid-19 pandemic has affected the market, and what's next for the metal packaging industry.
---
Related Content
Learn more about valPure.
Safety-by-Design

Safety by Design is Sherwin-Williams stringent pharmaceutical-like development protocol for screening materials to assure longevity and sustainability of new packaging coating technologies.

valPure® V70 Non-BPA Epoxy Coatings

Cutting-edge non-BPA* epoxy technology is available for Beverage Can Interior, Beverage End Interior, Food D&I Interior, and Food Exterior applications (V70 Series).

valPure FAQ

Frequently asked questions about valPure non-BPA technologies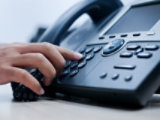 Ask Sherwin-Williams
Have a question? Need a product proposal or technical support for your packaging application? Contact us and let us be your solution provider.