Coating Chats - Episode 2
Images of chemicals swirling and science being done GFX: Sherwin Williams Packaging Coatings presents Coating Chats GFX: Suzanne Bloom - assistant marketing manager - household products Suzanne [00:00:16] Hello, and welcome back to Coating Chats with Sherwin-Williams Packaging Coatings. Today, we'll be discussing the European food market for food packaging coatings with Giuseppe Dellatte Giuseppe is a global food marketing manager and has been with Sherwin-Williams for six years. Welcome, Giuseppe. Thank you so much for joining us today. GFX: Giuseppe Dellatte - global marketing manager - food packaging Giuseppe [00:00:35] Hi, Suzanne. Thank you for having me today. Suzanne [00:00:38] Yeah, of course. So why don't we get things kicked off by hearing about you and your career at Sherwin? Giuseppe [00:00:44] Sure. Before I came to Sherwin-Williams, I graduated as an electronic engineer and then I moved from I.T. to a different role in supply chain business and marketing. I started in supply chain at Sherwin-Williams in 2015 as an analyst. Then I quickly moved across a different role as a logistics manager, EMEAI marketing manager for Food and HP. And finally, I ended up in my current global role as marketing manager for food packaging. I've been lucky in my career to work with people who gave me the chance to challenge myself in new fields. That's what I love about Sherwin-Williams and our DNA here. There is always a willingness to engage and empower people. Suzanne [00:01:24] Wow! It sounds like you have had a fantastic career at Sherwin! So, since you've taken on this global food marketing manager role, could you give us an overview of Sherwin-Williams food packaging coatings business in Europe? Giuseppe [00:01:36] Of course, the food packaging business offers some extremely unique challenges. Food packaging has very stringent regulations, especially when it comes to the internal coating that are in direct contact with food. And these regulations vary from region to region and from country to country. So we must ensure we provide the regulatory expertize to every customer. On top of that, the variety of food packaging is extensive. It's everything from pet food to baby food, and finally to the food we all eat. Each of these require a different level of attention and regulation. Like many other markets, we also must account for various type of filling goods and their different level of aggressiveness. For example, peas and peaches are considered easy to hold and less aggressive on coatings. While jalapeno peppers and certain types of tomato products can be very aggressive on coatings and therefore harder to hold. So it's up to us to develop a single coating or system made by two or three different coatings that will work best for each product. And last but not least, the European business as an extremely competitive environment in terms of the number of suppliers, as well an high demand on product appearance. White, gold and aluminized are the three colors we include in our coating to fulfill the request of brand owners and can makers in our business. Suzanne [00:03:04] That is really interesting, and it sounds like there's a lot of moving pieces in this segment. So to follow up on this, can you tell us what kind of trends you're seeing in the European food market? Giuseppe [00:03:13] The main trend for the European food market is non-BPA coatings. In 2015, France officially banned the use of BPA for coatings that are in direct contact with food. Since then, European coated technology have started the transition towards non-BPA products. This transition is happening at various speeds across the industry, depending on the different appearances and end use of the coating. As a leader in the market and in non-BPA technology, we must keep our self engaged in offering our differentiated portfolio of coating while developing the next generation of products. Our "Safety by Design" approach ensures the highest quality standards among our products from the early stage of development. Suzanne [00:04:01] Yes, I completely agree. We are actively committed to developing products to meet both customer and market requirements. So in your opinion, can you tell us what differentiates Sherwin-Williams from our competitors? Giuseppe [00:04:14] Well, there are a few ways we stand out the most. First, our regulatory teams are known for their dedication, and customers rely on us to maintain stringent guidelines in our products. We make regulatory expertize a top priority so we can deliver on these expectations. Second, our R&D teams constantly push the boundaries in product development. They invest in new packaging solutions for the future, and they aren't afraid to work with new technology to create new market standards. The third, our CTS team provides outstanding support to our customers, which ultimately helps them to be more effective on their production lines. Four is that our procurement team has showed resilience even during this difficult year to keep our delivery promises. I could go on for a long time and share even more, but ultimately I would say this Sherwin-Williams is different. Because our company is made up of many passionate people who always work as one team. Suzanne [00:05:19] Giuseppe, I think that is the perfect way to sum it up. Thank you so much for sharing your expertize and giving us more insight into the European food coatings business. And we want to thank you all for watching, and we hope you'll join us for another episode of Coating Chats. Images of chemicals swirling and science being done GFX: Sherwin Williams Packaging Coatings presents Coating Chats
Episode two of Coating Chats introduces you to Giuseppe Dellatte, Marketing Manager for the Food Can Coatings Segment in EMEAI. Giuseppe, along with Suzanne Bloom, Global Marketing Manager for Household Products, reviews the food packaging business and trends in the European market.
---
Related Content
Learn more about valPure.
Safety-by-Design

Safety by Design is Sherwin-Williams stringent pharmaceutical-like development protocol for screening materials to assure longevity and sustainability of new packaging coating technologies.

valPure® V70 Non-BPA Epoxy Coatings

Cutting-edge non-BPA* epoxy technology is available for Beverage Can Interior, Beverage End Interior, Food D&I Interior, and Food Exterior applications (V70 Series).

valPure FAQ

Frequently asked questions about valPure non-BPA technologies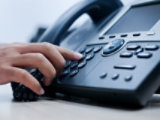 Ask Sherwin-Williams
Have a question? Need a product proposal or technical support for your packaging application? Contact us and let us be your solution provider.