Coating Chats - Episode 3
Introducing Sustainability by Design in Episode 3 of Coating Chats with our hosts Mauricio Lizarraga Busey and Kellie Hedberg. In this episode, we take a look at the Sherwin-Williams Corporate Sustainability program and then learn about how the Packaging Coatings division is using Sustainability by Design to develop innovative, safe, and sustainable coating products.
---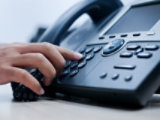 Ask Sherwin-Williams
Have a question? Need a product proposal or technical support for your packaging application? Contact us and let us be your solution provider.