Sherwin-Williams: Making Its Mark in Trenchless
The Sherwin-Williams name is globally synonymous with paint products, a recognition that goes back more than 150 years. The company's history with trenchless technology doesn't date back as far, but Sherwin-Williams is recognized in the water & wastewater trenchless marketplace for its lineup of epoxies and other coatings that make uderground ifrastructure better and stronger.
This Trenchless Technology cover story focuses on the top-notch expertise and innovative technology that the Sherwin-Williams water & wastewater team brings to the sewer collection rehabilitation market.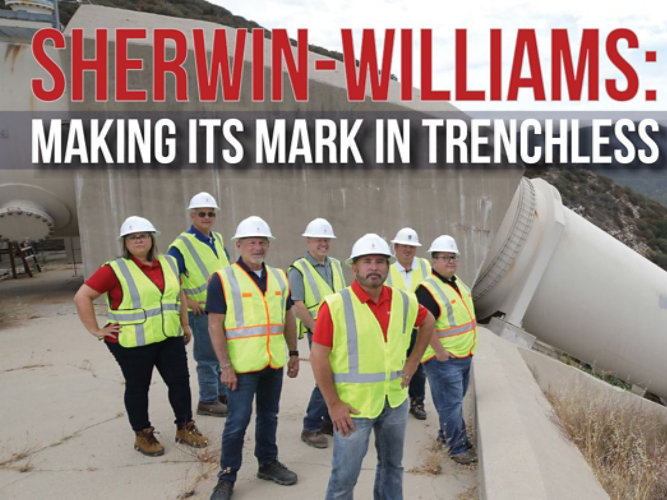 Explore our industry solutions and technology to help protect your assets.
LEARN MORE
Find out more about our innovative coatings for a variety of industries.
FIND A PRODUCT