FEATURED TOOL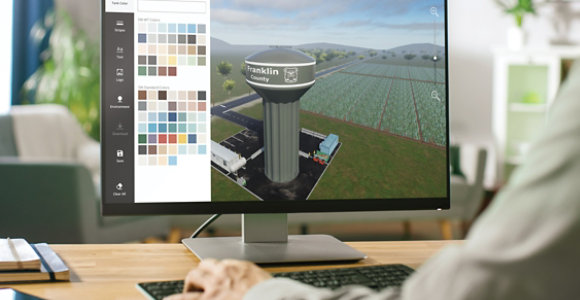 Water Tank Color Designer
Let Your Creativity Flow
Optimize your tank with the Sherwin-Williams Water Tank Color Designer. This web-based tool allows owners, engineers and contractors to create and design color combinations easily in a fully interactive experience.
Learn More
FEATURED ARTICLE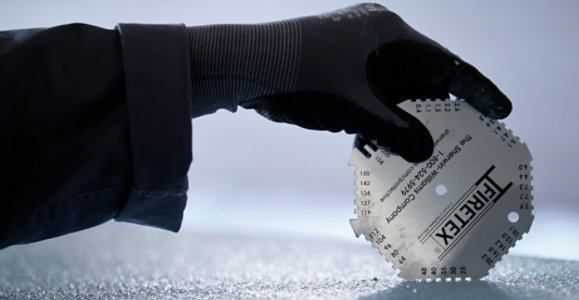 Calling for a New Finish Standard for Intumescent Cellulosic Fire Protection Coatings on Architecturally Exposed Structural Steel
The Need to Standardize Guidelines for the Appearance of Intumescent Fire-Resistive Materials (IFRMs)
Architecturally Exposed Structural Steel (AESS) is a popular design feature that can express both the strength and beauty of steel as a complement to other architectural features. A huge component of this ability is the utilization of Intumescent Fire Resistant Materials (IFRMs) which possess a smooth appearance compared to traditional fire protection solutions.. Max Tritremmel, Fire Protection Market Segment Director – The Americas, details the need to standardize guidelines for the appearance of intumescent fire protection.
Learn More
Explore this guide for fire protection on exposed and expressed architectural structural steel.
Skip carousel content
Discover More
Industry Expertise and Innovation
Find latest news, industry thought leadership and product information.
Video
July 29, 2022
Sherwin-Williams Protective & Marine Technical Service Overview
See how our technical service team is an essential part of your application project – from product selection to job start-up and surface preparation, to application and future coatings maintenance.
WATCH NOW
Close video modal
Video modal - Sherwin-Williams Protective & Marine Technical Service Overview
Sherwin-Williams Protective & Marine delivers world-class industry subject matter expertise, unparalleled technical and specification service, and unmatched regional commercial team support to our customers around the globe. Our broad portfolio of high-performance coatings and systems that excel at combating corrosion helps customers achieve smarter, time-tested asset protection. We serve a wide array of markets across our rapidly growing international distribution footprint, including Bridge & Highway, Fire Protection, Flooring, Food & Beverage, Marine, Oil & Gas, Power, Rail, Steel Fabrication, and Water & Wastewater.