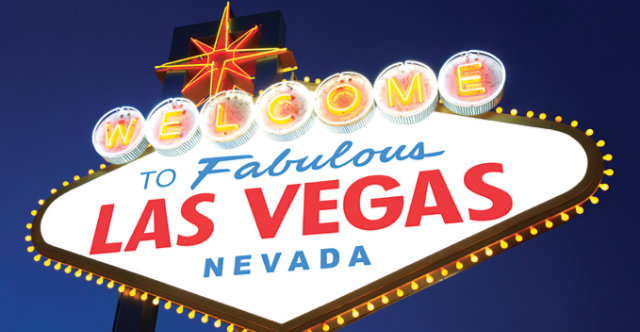 Signs
Color. Speed. Service.

Our dedicated local facilities and world-class coatings technologies are a winning combination that expertly covers the entire finishing process, delivers high-quality finished products, and improves efficiency and productivity in your shop.
Speed: In-stock products and readily available colors processed by local Sherwin-Williams facilities get to you quickly and allow you to satisfy your customers' standard or custom-matched color requests. New sign coating technologies also reduce time from start to stack-and-ship, and reduce dry times to maintain a long workable pot life.
Color: Sherwin-Williams sign coatings are created from automotive-grade pigments and urethane chemistries. Colors for these products are managed in the Aurora Color System, which contains thousands of pre-matched industry colors in a full range of gloss levels. Aurora allows you to make custom colors and adjustments, ensuring color consistency and effortless quality control for every job.
Service: Sherwin-Williams has serviced the products finishing market for more than 150 years. We have in-house sign finishing experts, and local, company-owned color and production facilities across North America. Work directly with us to take advantage of innovative coating technologies and maximize production and quality on your line.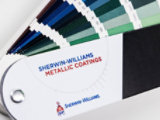 The new color tool features a full range of colors, including neutral metallics, geared towards sign coaters. The fan deck is conveniently organized to showcase both warm and cool tones in all color groups and features 600 effect colors represented in both satin and full gloss levels. Many of the coatings have been formulated as a single stage polyurethane for easy application and long-lasting finish. Each of the featured colors in the fan deck has been loaded into the Aurora Color System, making it easy for you to retrieve formulas and mix color quickly to meet your needs.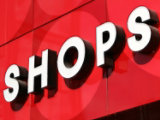 Listen as Alicia VanDuyse, Sign Segment Market Manager, discusses coatings designed specifically for sign builders and improving your operations in this 35-minute recording. You'll learn how we can help sign manufacturers operate more efficiently with new products, processes, service and technical support. Sherwin-Williams Sign Coatings, the sign of a good finish.
GENESIS Lustral Translucent Coatings
Liquid

What's your sign? Sherwin-Williams develops high quality coatings for sign manufacturers. We provide sign manufacturers easy-to-apply and durable coatings, with color that lasts.

Powder

Durability, color and application performance are qualities of powder coatings. If you are looking to enhance the longevity of your products, offer unique appearances or improve the efficiency of sign and component manufacturing, look to our powder coatings.