Getting Fire Protection Coatings Right First Time
Mistakes can be costly, disruptive and possibly life threatening so only the best fire protection will do when it comes to buildings considered high value infrastructure. Carl Burrell, global product director, Fire, at Sherwin-Williams, explains why working with a company that combines in-house expertise with the widest range of coatings will ensure a right first-time solution.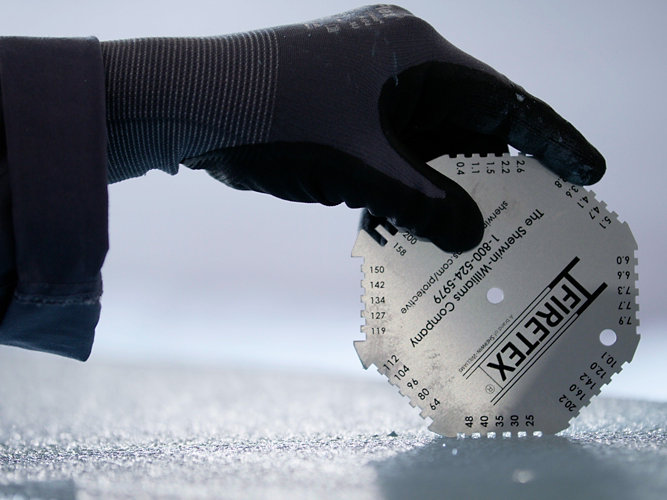 Protect Your High Value Infrastructure
With construction costs rising sharply over the last couple of years, prompt delivery and best value are key priorities for the developers, main contractors, architects and engineers responsible for making a project happen. Effective fire protection on structural steel is vital for High Value Infrastructure (HVI) and ensuring the safety of those who will occupy a structure cannot be left to chance.

Reduce Risk and Uncertainty with the Correct Fire Rated Coating
Following some high-profile fires in recent years, the subject of building fire safety has been brought into sharp focus.  Now, with more responsibility falling on architects and main contractors, the ability of a coatings provider to offer the right guidance has become a key element of the procurement process. 
With the knowledge gained through 150 years of developing innovative coatings solutions for a diverse range of applications – from flooring and tank linings to corrosion protection coatings for HVI bridges, waterways, or the wind energy sector - Sherwin-Williams is more than just a manufacturer. Its team of fire protection experts is able to talk to architects and engineers about all of their fire rated paint and coatings requirements and engage collaboratively with steel fabricators to ensure the highest level of fire protection. Early engagement is vital though and, through effective front-end collaboration, we see reductions in risk and uncertainty going forward with large projects.
Decrease Downtime with Fast Drying Fire Protection Coatings
Construction projects must be completed on time and on budget. Intumescent passive fire protective coatings traditionally take precious days to dry but Sherwin-Williams has defied logic with its FIRETEX® FX6002 and FIRETEX® FX6010 products, which can be handled in as little as one hour, while providing a highly durable and aesthetically pleasing finish. 
Now available across the UK and Europe, these products have revolutionised the throughput of the structural steel and had a significant impact on the critical timeline of project delivery. Just as importantly, the FIRETEX® Design Estimator (FDE) software means complex fire calculations can be made for both cellulosic and hydrocarbon fire preparedness, while making it possible to calculate the exact quantity of intumescent coating needed to provide fire protection to a specifically sized steel section – saving additional time and resources.
Commitment to Fire Protection and the Environment
It's no secret that buildings can reduce their environmental impact through sustainable coatings, design and construction practices. Working with a coatings manufacturer that takes its environmental responsibilities seriously makes life easier through the use of products, knowledge and tools that maximise a building's green credentials. 
Sherwin-Williams is committed to developing coatings for walls, floors and ceilings that feature low or no volatile organic compound (VOC) content, and are also free of toxic and carcinogenic ingredients. Independently verified laboratories confirm a product's emissions and this data can then be used to validate compliance to specific building certification schemes, allowing products to contribute towards LEED and BREEAM credits.
The data gained as a result of a thorough manufacturing evaluation process can be found in an Environmental Product Declaration (EPD) document. EPDs highlight a manufacturer's commitment to measuring and reducing the environmental impact of its products and services, and reporting these impacts in a hyper-transparent way. 
Protection that Lasts
The range of buildings considered HVI is expanding rapidly. Electric vehicle battery manufacturing plants, data centres and microchip manufacturing factories are all part of the mix, alongside sports arenas, schools, hospitals, railway stations and port areas. Buildings with a working life of 60 years or more need to be fit for purpose, with minimal maintenance and recoating. Sherwin-Williams undertakes extensive testing that shows its products can last the course, be specified appropriately for the design life of the asset, and know how to recommend the right solution, every time.
Skip carousel content
Discover More
Industry Expertise and Innovation
Explore customised solutions we deliver for customers to address their project and application challenges.
​ ​
Explore our industry solutions and technology to help protect your assets.
LEARN MORE
Find out more about our innovative coatings for a variety of industries.
FIND A PRODUCT