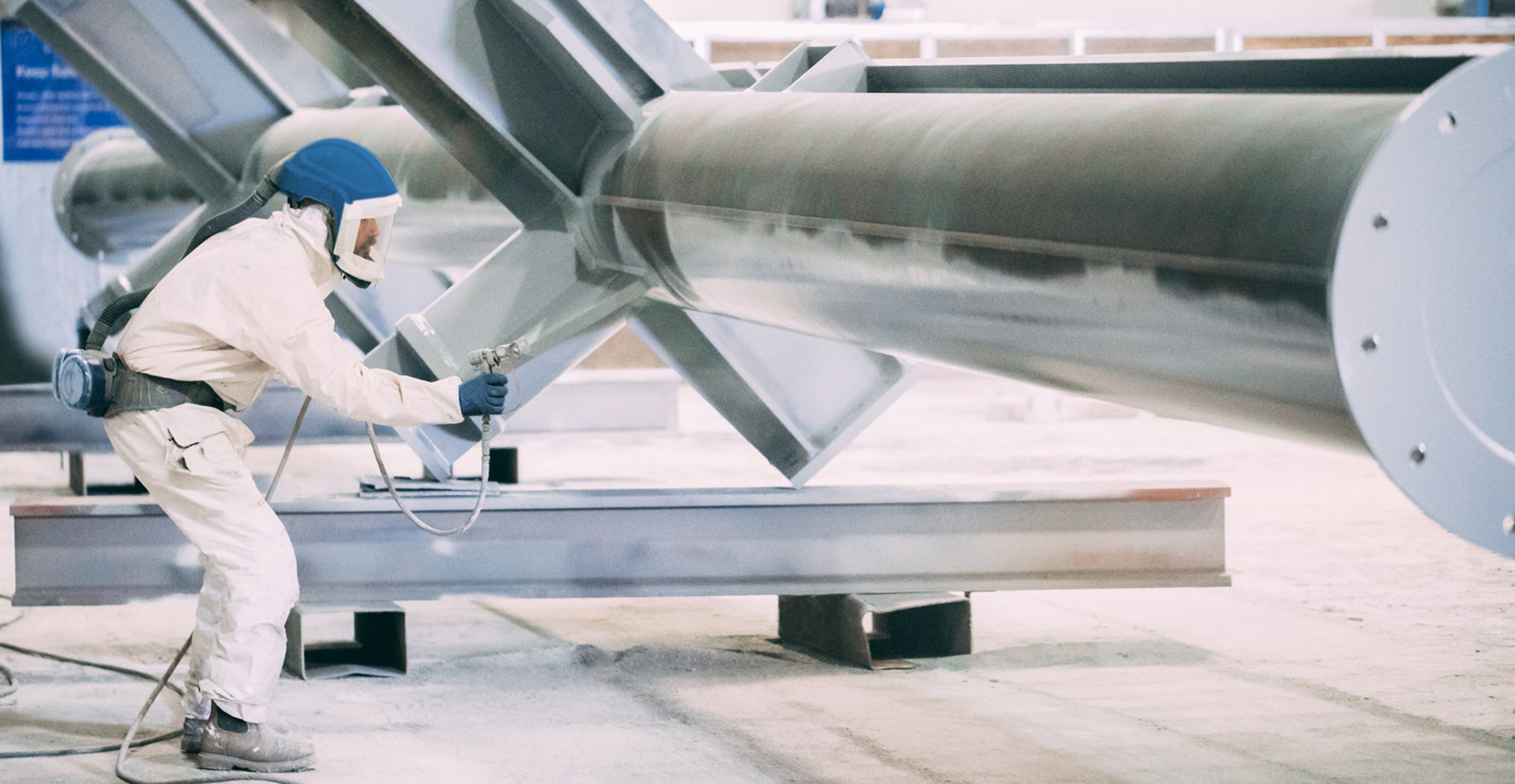 Intumescent Coatings - Simplified
FIRETEX® FX6010 Ultra-fast-drying Intumescent Fire Protection for Construction Projects
Sherwin-Williams FIRETEX FX6010 intumescent coating has market-leading properties, including fast drying and reduced overcoating times, superior durability, good aesthetics, and the ability to be applied in shop or on-site.

These benefits translate into significant time and cost savings for applicators, enabling steel fabricators to satisfy the fire protection requirement of their clients and architects.
FIRETEX® FX6010 can be applied by normal airless spray equipment giving greater flexibility for the contractor to complete the application on or off-site. The rapid drying characteristics enable high productivity and a quick return to service with minimum disruption to the schedule.
Application Time Savings and Fast Return to Service
Rapid drying, overcoating, inspection and hand-over, reducing the impact on the critical path for site application and maximising throughput when applied in shop
Suitable for field or shop application
Formulated for ease of application
It can be applied by single-component airless spray
Early weathering resistance
Excellent durability, with resistance to weather and damage, including during any transport and erection processes
Excellent aesthetic finish can be achieved without additional labour
Low VOC, reduces environmental impact
Extensively certified
Contact Our Intumescent Coatings Experts
Fill out the form to get more information about our next-generation cellulosic fire protection product. You can also request a site evaluation, speak with our coatings expert about an upcoming project, or our fire engineering team for coatings technical advice. Take a look through the information rich product resources below.