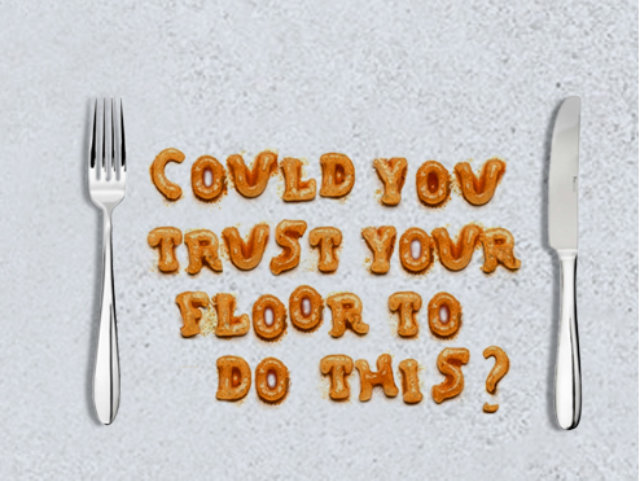 Food and Beverage Flooring Solutions
Hygienic, safe, compliant - the smart flooring solution every time. Without compromises.
Food and beverage processing and production environments need high performance flooring solutions that not only tick all the health and safety boxes, but minimise production downtime during installation.
Our range of epoxy resin flooring systems are designed to give you all the assurance you need in settings where food hygiene standards are paramount.
Not only do our flooring screeds meet the rigorous standards set by HACCP International and Campden BRI, but we've also made them easy to install.
See all the unique industries Sherwin-Williams serves with our food and beverage floor coatings.
High Performance Flooring Solutions for Food and Beverage Facilities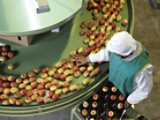 Agricultural
Our resin flooring systems are designed to take all the knocks and scrapes you'd expect from a heavy duty working environment thanks to their high compressive strength and ability to withstand aggressive cleaning regimes.
View Agricultural Products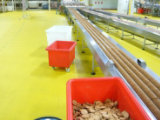 Bakeries & Confectioneries
Hygiene and safety always comes first and with our heavy duty resin flooring systems we've created an anti-slip surface to reduce the risk of slips, trips and falls from loose materials and powders, such as flour, grains, sugar and water.
View Bakeries Products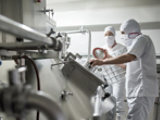 Dairy and Meat
When a super clean, hygienic environment is essential our resin flooring systems, with slope to drains, prevent the harbouring of bacteria and are highly resilient to aggressive cleaning with hot liquids and chemicals.  
View Dairy Products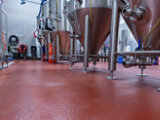 Drinks, Distilleries and Breweries
Designed to comply with the toughest food and hygiene standards, we've created resin flooring solutions that promote both hygiene and worker safety, thanks to their anti-slip surface and resilience against rigorous cleaning protocols.
View Brewery Products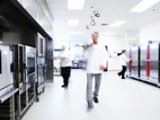 Kitchens
Designed for high pressure, high temperature environments of commercial kitchens, our resin flooring systems are antimicrobial, anti-slip and hard wearing. And of course, they're fully compliant to the toughest standards.
View Kitchen Products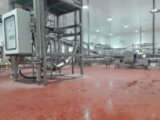 Meat, Poultry and Fish Processing
In these settings, hygiene and cleanliness are paramount, which is why our resin flooring systems are not just resistant to fluids and by-products but can also withstand continuous cleaning with hot liquids and chemicals.
View Processing Products
Key Features:
Enhanced flow and levelling makes installation quick and simple

Fast curing, even at low temperatures, means production downtime is minimised

Textured anti-slip surface promotes worker safety

Resistant to hot liquids, chemicals and rigorous cleaning regimes

Hard wearing and designed to last

Tried and tested for various application areas, e.g. dry, wet and cool environments
We've done the science,
you do the maths.
High performance. Long lasting. Cost effective.
High performance flooring
for winners.
Easy to install. Quick to cure. Long lasting.
All the kudos,
none of the risk.
Flooring that ticks all the boxes, and looks smart too.
Skip carousel content
Discover More
Industry Expertise and Innovation
See how we help customers find customised solutions for their project and application challenges
​ ​
Find out more about our innovative coatings for a variety of industries.
FIND A SYSTEM